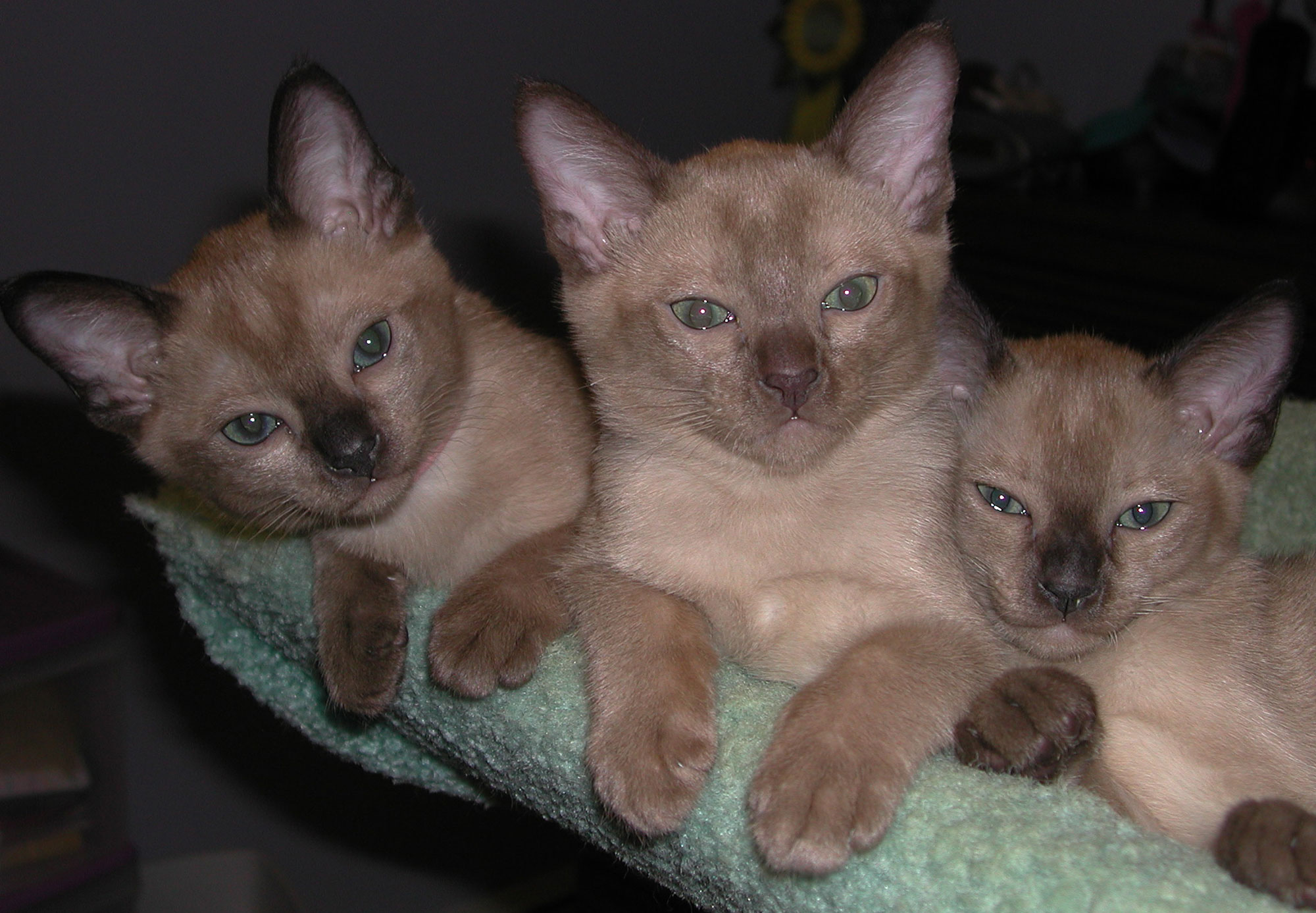 WE BELIEVE IN GIVING OUR KITTENS THE BEST START POSSIBLE.
We do that by breeding from healthy queens and studs and raising them in a loving, clean home environment, complete with kids and dogs. They participate in our normal, everyday life. My two children love the cats and kittens as I do, and they spend lots of hands-on time with them. Our home is always a popular play date location, and it greatly benefits the kittens to have attention from all age ranges. When the kittens transition into new homes, their experiences here help them to feel comfortable in their new environment.
WE WORK HARD TO FIND THE BEST HOMES FOR OUR KITTENS & RETIRED CATS.
We will ask questions about your lifestyle, schedule, other family members and other pets in your household.  Our goal is to match the best kitten with you — for the kitten's happiness and yours.  
OUR KITTENS/CATS ARE INDOORS ONLY, AND ARE NEVER TO BE DECLAWED.  
Kittens will go to their new home at 3-4 months of age or later.  For the health and safety of our kittens & cats, we do not ship.  You are welcome to fly a kitten or cat home with you in the cabin, however, advance arrangements must be made with the airline.
All kittens are spayed or neutered before they go to their new homes.  I work with one of the top veterinary practices in Massachusetts, Countryside Veterinary Hospital, because of their expertise in dealing with small animals, breeders, and their extensive experience in the early spay/neuter program.


All kittens will have had at

minimum the first 2 shots in the series of 3 for panleukopenia, rhinotracheitis, and calcivirus.  If a kitten is placed later than 3 months, I will have given it the third shot.

Kittens are wormed twice because it is an inexpensive way to assure there is no issue.  I also check a fecal sample from the litter to verify the kittens are worm-free.

All

kittens come with shot records and a veterinary health certificate.  My kittens come with pre-paid registration papers.  I will also be sending you home with  wet and dry

food and toys to help your kitten adjust to its new home.