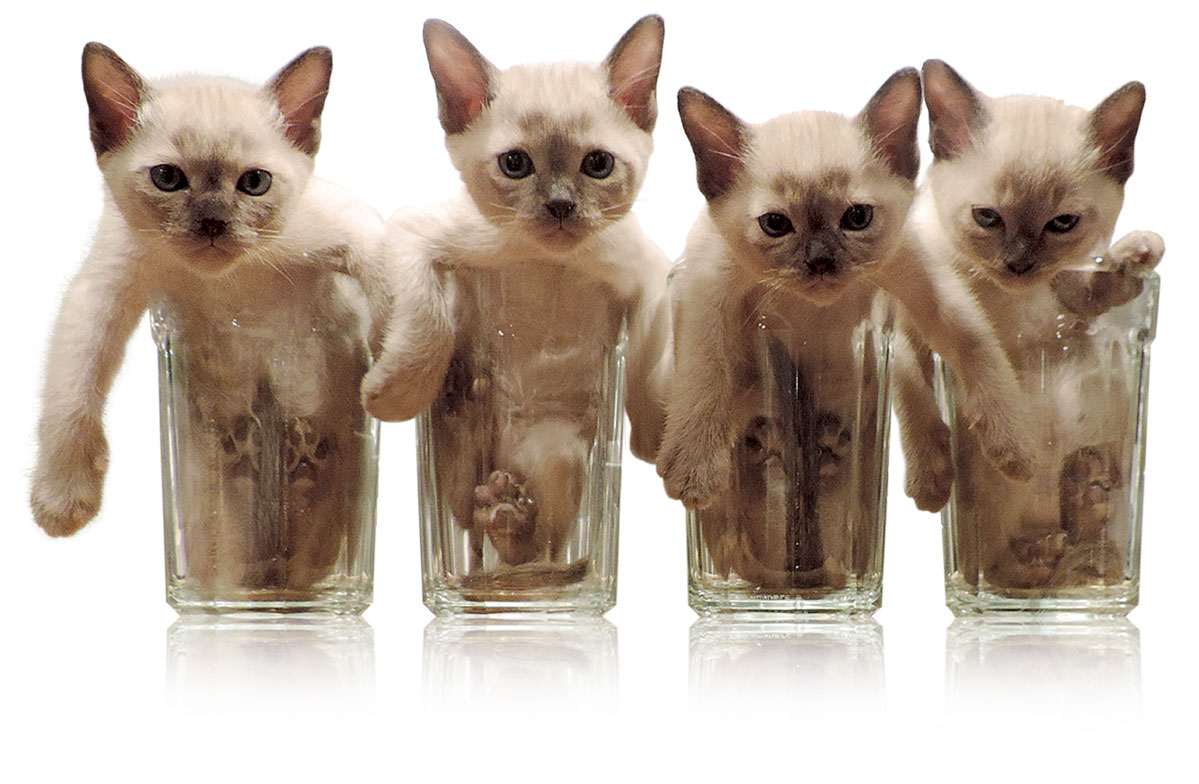 A small, family-owned cattery in North Central Massachusetts
Tonkinese are the most popular pedigree companion breed of cats. They are multifaceted — while active, playful, and muscular cats, they are also affectionate, social lap cats. The CFA Breed Profile is a general description of the Tonkinese pedigree cat. People are attracted to the Tonkinese breed because they are beautiful, but more important, they have a wonderful disposition and personality. Tonkinese kittens are great fun, and they tend to retain that playfulness throughout their life.
Our cats were filmed in a segment for Animal Planet's Cats 101 — check it out!